JMidd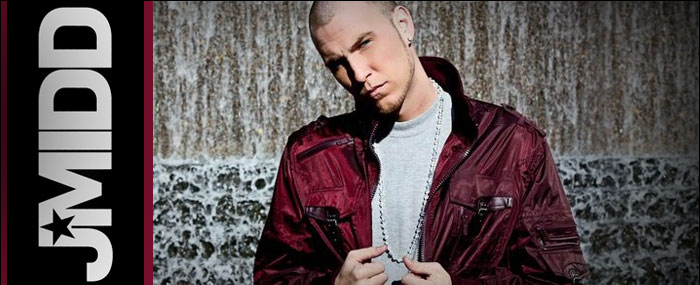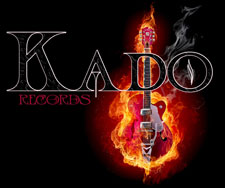 Website
Audio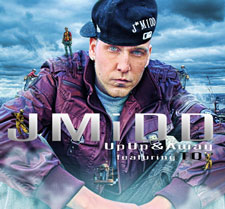 Press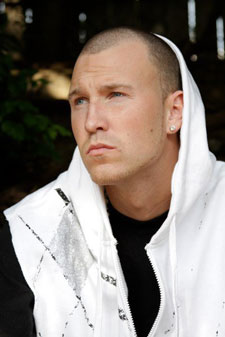 Atlanta songwriter and lyricist JMIDD is set to bring more positivity and universal sound to the masses, and does just that with his own brand of captivating pop-induced Hip Hop. With his new Kado Records single "Up Up and Away" reaching fans as the official theme song of NBA star Dwight Howard, JMIDD is well on his way to making musical magic.
Co-owned by veteran R&B songwriter and actor TQ and entrepreneur Laura Zatezalo, Kado Records is determined to help JMIDD reach his goals on his upcoming debut album. In the meantime, JMIDD is performing throughout the Southeast as he promotes "Up Up and Away."
Jon "JMIDD" Middleton comes from a long line of talented people in his family. His father was part of the contemporary Christian group Newsong, and  JMIDD traveled with them as they packed out arenas all over the U.S. for over 14 years. Although JMIDD's father parted from the group to pursue a solo career, the entire group was recently inducted into the Contemporary Christian Music Hall of Fame. Newsong embedded the inspiration that thrives behind JMIDD's music.
Even though he grew up performing with his guitar in churches and following in his father's footsteps, it was the passion to rap and sing in high school that propelled his career on a more serious level. JMIDD worked for years before making his first public performance, where he packed out a local bar and won over his first fans. Since then, JMIDD has rocked for thousands of people in everything from from small bars to prominent nightclubs all over the Southeast region.
In 2010, JMIDD teamed with Kado Records , bringing together years of creative and professional experience with the young rapper's vision for the future. With TQ's guidance in the music and performance side of things, JMIDD sees the potential to reach his goals.
"I feel that my situation with TQ and Kado is great," explains JMIDD. "The money and publicity is obviously crucial to have, however I didn't want to work with anyone that didn't care about my best interest. TQ has stepped in and kind of become the big brother I always wanted. I feel he has looked out for me and taught me a lot, even in our short time working together. We have the team to do what a major label can do. "
In 2011, JMIDD released his first single "Up Up and Away," which has now become the official NBA-approved anthem for Orlando Magic star Dwight Howard.  The song came together perfectly, as Kado had the opportunity for JMIDD to perform on the track, which was originally meant for Howard's charitable organization.
"The whole Dwight Howard situation was just a blessing out of nowhere," expresses JMIDD. "The Kado Records team set it all up – they asked me to sing them the hook in the studio. The next thing I knew, Dwight said he loved the song, and I was on my way to New Orleans to shoot the video with TQ. Dwight and I share a lot of the same morals and values, both having the desire to display positive attitudes and sharing uplifting messages to youth. I feel this is the perfect match up, and a good stepping stone for the next stage of my career."
As one would guess, JMIDD's main goal in life is to perform and write songs. He is fueled by the desire to offer fans a fresh alternative to mainstream music.
"I am very passionate about setting a good example through my music and actions," JMIDD asserts. " I have lost many friends, and have a lot of friends who are locked up for many years. Some imagery in today's music encourages our youth to drink, smoke, have sex, be a prideful individual and only focus on yourself.  I have something to offer that not a lot of people can. I'm willing to go above and beyond and set new trends."
As he works toward his new album with Kado Records, JMIDD plans to take his talent to the next level in an effort to prove that the time is right to make a difference.
"I will prove you can party and have a good time, still be a trendsetter without following the things that seem to be popular at the moment. My music is all fun and uplifting, and my goal is to get this music out and be an artist that everyone can depend on to be consistent."
For interviews and press information, contact dove@tygereye.net