Yalee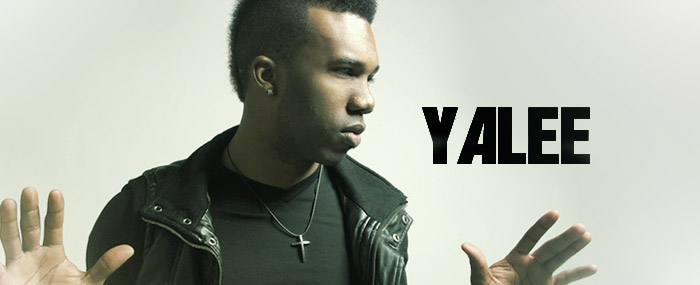 Website
Press
Audio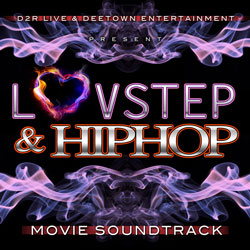 When Ohio's own Yalee walked the streets of his hometown Dayton as a child, he had no idea his neighborhoods would nurture him into a cross-genre phenomenon. The 22-year-old artist has managed to fuse Pop with R&B/Hip Hop, and he has his native stomping grounds to thank.  As he celebrates his appearance on the Luvstep & Hip Hop Soundtrack, currently on iTunes. and prepares for the release of his upcoming mixtape Remember My Name, Yalee will have you doing just that. Take note.
"I went from living in the projects and urban neighborhoods until high school, before moving to the suburbs, which was a huge culture change," Yalee explains. "That's why you will hear a mix between Pop and Hip Hop music in my songs."
The singer/songwriter came from a military family, albeit a musical one. His love of music though wasn't derived from genetics; it was expression. "Coming from a musical family isn't the reason why I love music," Yalee admits. "I love music because it allows me to express my experiences in a way people can relate."
By the time Yalee hit his teens, he realized his vocals were strong enough to quite possibly pursue a career in music. Armed with nothing more than the will to succeed, Yalee reached New York City and thus began his pursuit of happiness.
Yalee held a number of odd jobs ranging from fitness model to personal trainer before reaching out to a family friend and producer Tyrice "Tyjamz" Jones and JT "J.Melodi" to hone his craft. He knew reality TV and singing competitions weren't the way, and in order for this to work it would have to be organic.
Earlier this year, Yalee aligned with partner Nadeem to form No Days Off Entertainment before meeting Mongo Slade. Slade partnered with Yalee, who ultimately signed with World Premear Entertainement. Yalee is now geared to bring his musical vision to life. The first step is Remember My Name.
"In the music industry we've heard of a lot of people, but not always remembered their name," Yalee explains on the origin of the mixtape title. "I want my music to leave a lasting impression that people will remember my name for years to come. "I was always told your first impression is your last impression – whether good or bad."
Songs like "You Should Know" place women in a different light, focusing on their natural beauty rather than the aesthetic the media forces upon them. "Watching television, reading magazines and past relationships will have women wanting to change things about themselves," Yalee says. "I want to reassure them that they don't need to change a thing because they are all queens."
In addition, tracks like "I Used To" bring a level of honesty in the struggle to make it. "I wrote these lyrics to say as long as you're doing better than before keep doing your thing," the singer explains. In addition, Yalee flipped the script on Drake's hit "Started From the Bottom" to "Started From the Hood," an ode to the Dayton streets that raised him. All of the cuts on Remember My Name are polaroids in the life of a new artist destined for great things. "I bring my real life experience and scenarios as I write all music."
There is also another motive behind Yalee's mission to succeed. "I want people to know that my dream is a very unselfish dream. I want to move my family to a safer place, and I want to give back to kids with autism."
With motivations that live way beyond the almighty dollar, Yalee has pockets full of passion as he delivers Remember My Name. "I want people to also believe in their dreams and to have a goal in mind," he explains. "I've convinced myself that there is no plan 'B.'" Remember the name.
For interviews and press information, contact dove@tygereye.net