Blackberry Wednesday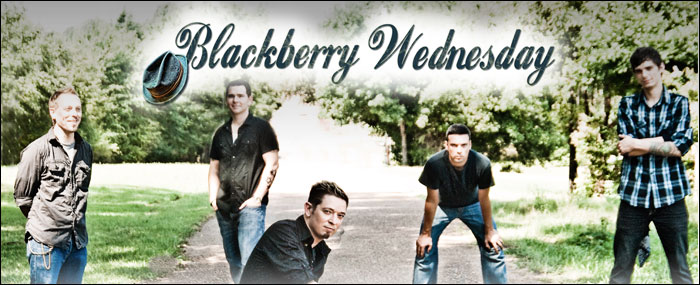 Website
Press
Audio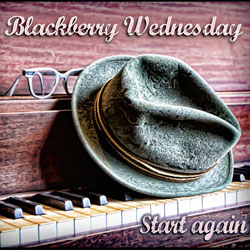 Track List
01. Start Again
02. Something New
03. Shut Up
04. Hey I
05. You're The One
06. Save Us From Ourselves
07. What's Coming To You
08. Pathetic
09. The Fear
10. Who's Getting Fat
11. Finished
Available on iTunes
In a place like Memphis, the music is as important to the backbone of the city as the people who built it. The Memphis soundtrack plays out in different dimensions of rock, country, bluegrass, jazz, soul and hip hop, mirroring the town's diverse population.
Nostalgic tales run deep through Tennessee history, and the story of five-member band Blackberry Wednesday is sure to be as memorable as Memphis legends ranging from Jerry Lee Lewis to Justin Timberlake. With their recently released album Start Again picking up steam on iTunes and videos for the singles "Hey I" and "Save Us From Ourselves Remix" on the way, Blackberry Wednesday is prepared for their journey to the top.
Founding member and lead vocalist Rodney Ryan Henson fondly recalls how his father's musical influences were passed down naturally. The elder Henson, also a singer-songwriter, appreciated a wide array of artists, and the family had a deep appreciation for soulful Memphis natives like The Staple Singers, Isaac Hayes, Sam & Dave and Aretha Franklin.
"There really is so much history, and I just try to take from all of it," explains Rod, who also plays piano and keyboard for the band. "I try to steal a piece of all of them. I feel like I'm walking on the shoulders of giants even though I'm just tiptoeing, and right now in my city I'm that guy."
Lead guitarist and backup singer Sir Lucien Croy writes a lot of the band's material, and explains that all members have input in the final songs.
"We have a rule in the band that if you come up with an idea, there has to be three good parts to that one idea," says Lucien. "We show that to everybody in the room, and if they dig it we can teach them what it is. They take their own stint on it if they want to play piano or drums over it, we write ideas down and pass them around. The songwriter will take a couple of ideas and try to make a song out of them, and we all work together."
The men of Blackberry Wednesday truly bring together talent on many levels. Percussionist David Wade also does graphics, handles their busy website and assists with day to day scheduling. Bassist Josh Fisher, who previously played in a different band with David, stays involved in the intense songwriting process. Their newest member, guitarist Chris "Batman" Leerskov, writes and plays music without the ability to read it.
Blackberry Wednesday's cross-genre style unites strong global influences from all the players, creating a club-savvy, edgy American rock flavor that still maintains a radio-friendly vibe. It sounds like a mouthful, but how else can you mash up the spirit of AC/DC, Led Zepplin, Paul McCartney, Jerry Lee Lewis, Otis Redding, Tommy Lee and Rusty Cooper without being strange in the most pleasant, familiar way possible?
"Anybody that likes Top 20 songs will like us," Rod asserts. "I think we can compete in the market. If you can play a Beyoncé song, you can play 'Shut Up' by Blackberry Wednesday, and you can follow it with Lady Gaga. We are popular music… I don't know that we're rock, but I'm not really trying to fit into a genre as much as I'm trying to have a great time playing music I believe in, based off of the city I live in."
"The band just keeps progressing," Chris continues. "I think Start Again is a great introduction to who Blackberry Wednesday is. "We're a group of guys that won't take no for an answer, and we're completely motivated and dedicated to making this our lives. We're hopeful to share that with the world, and that's what everybody wants for us. In the future it'll only get better for us. Nobody's afraid to pull influences from the wildest spots, and I think what's so exciting about the group is the influence. The sky's the limit!"
For interviews and press information, contact dove@tygereye.net
Videos