Lil Cali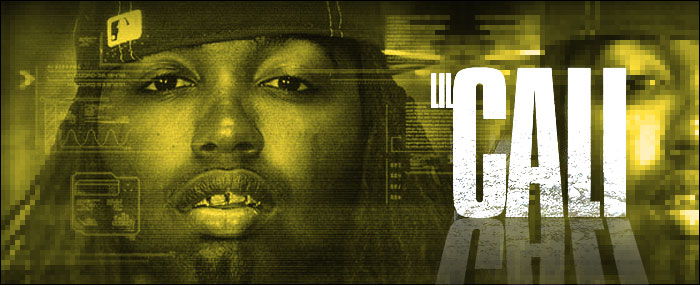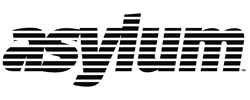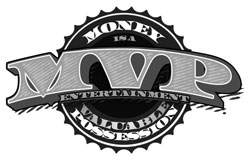 Website
Audio
Press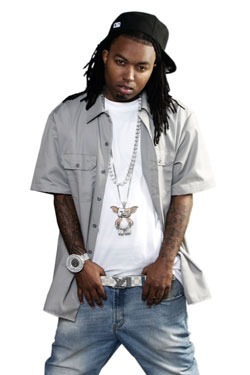 The Louisiana music scene has contributed to pop culture more than many people realize. From the classic jazz often sampled in modern music, to nearly two decades of Hip Hop and pop music, New Orleans, Shreveport, Baton Rouge and outlying areas of the Bayou State have produced some of our nation's greatest hitmakers.
Asylum/Warner Bros. signee Lil Cali is on a mission to be the next great artist out of the Gulf Coast, representing for the new generation of music lovers. As an actor, songwriter and fun-loving performer, Cali has taken the hard edges of his environment and incorporated a sense of purpose and business to everything he does.
In September 2010, Cali will release his Enemy of the State 2 mixtape hosted by Trap-a-holics, The Empire and DJ 5150. Cali's current single "Money Right" is picking up steam at radio and in the clubs, and an official video will debut soon.
Over the years, Cali's work with the likes of Lil Boosie, Glasses Malone, Webbie, Nipsey Hussle, Young Dro, OJ da Juiceman and others consistently showcases the versatile rapper's unique take on music, and Enemy of the State 2 will definitely inspire old and new fans alike.
As a teen, Terrance "Lil Cali" Callahan was inspired to write songs in his hometown of Ponchatoula, about 20 minutes outside of New Orleans, at a time when the Louisiana music scene was already abuzz with emerging rappers like Master P, Mystikal and Juvenile. While most of the artists in the early '90s were influenced by Bounce music icons like T.Tucker and DJ Jimi, young Cali was drawn to Tupac and Notorious B.I.G..
"A lot of people in the South say they came up on UGK and 8-Ball & MJG," explains Cali. "I listened to them, but I wasn't really into music until I got Ready To Die and Me Against the World. Then I started getting into Cash Money, No Limit, Mystikal and stuff like that."
Cali looked at music as somewhat of a hobby, until he realized that his budding basketball career wasn't really what he wanted. He studied at the University of New Orleans on a basketball scholarship, then played his junior year in Southwest Mississippi before he finally left school altogether. No more 6am practices meant more time for music, and the next phase of his life began with a call to longtime friend Lil Boosie.
"The first song I did was with Boosie called 'You Aint Sayin Nothing', and it caught on like wildfire. We knew each other before his fame, so our relationship never really changed. When he got big and our song was hot down in Jacksonville, Florida, he'd call me to do a show with him. He always stayed cool whenever we would see each other."
Cali did so many songs with Trill Entertainment's artists that people began thinking he was signed to the label.  Cali released his indie debut album Long Live tha Game with Yz Gyz Entertainment in 2005, followed by Bayou Classic in the summer of 2006. He expanded his horizons a bit, and did tracks with Hurricane Chris, Sean Kingston, B.G. and many more as word of his talent spread.
In late 2006, Cali's single "I'm On My Sh*t" caught the attention of the New York music industry, and by the time his third indie album Mr. Louisiana was released in February 2007, there were deals on the table. By November '07, the confident MC signed with Asylum Records. He released his Live from the Trap mixtape in early '09 with Bigga Rankin, and Enemy of the State in early 2010 with The Empire and 5150.
Despite breaks in the music, there was no downtime for Cali. He nabbed the part of Billy Blue in the 2008 movie Death Toll with Lou Diamond Phillips, DMX and Keshia Knight-Pulliam. Cali has plans to do more movies, and is looking forward to his next full-length album in 2011 with Asylum/Warner Bros.
When it's all said and done, Cali wants fans to know that he's prepared to go the distance, and he understands that repping his local scene doesn't mean staying local.
"I don't like to keep my music boxed in," says Cali. "I want to step out and do more national sounding music. I know you have to cater to the area you're from until you get where you're going, but most people I've worked with already know I'm a real artist. I'm still going to have my music for the streets, but I'm including other types of music that everyone can feel just as much."
For interviews and press information, contact dove@tygereye.net