Miz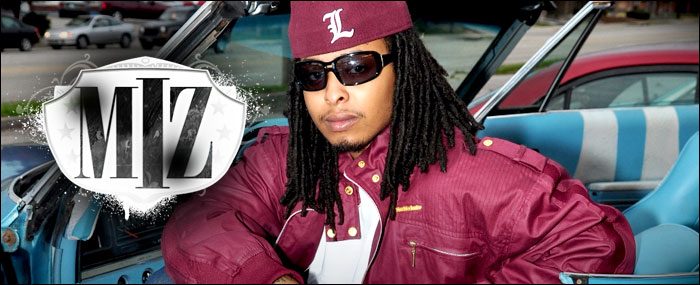 Website
Audio
Press
The Midwest music scene has thrived for decades with R&B, rock, soul, pop and Hip Hop music, however it can be a challenge to try and define the scene as a whole. Fortunately for young songwriter/performer Miz, the incredible influences from his region have given him inspiration beyond measure.
As the video for his independently released single "I Can Do You Better" featuring Chris Rich has garnered impressive attention from fans, Miz is readying the DJ Scream-hosted mixtape 100% Certified. He also just premiered his next single "Feeling Myself" featuring Ca$h, and is preparing his debut album Young & Famous with Solidified Entertainment.
Louisville, Kentucky native Miz has been writing songs since he was just 10-years-old, and by the time he was 12, Miz was performing with his group Young Rydaz throughout the Southeast and Midwest. The trio opened for major artists like Lil Wayne, Big Tymers, Juvenile and Lil Jon, and Miz gained enormous experience in his pre-teen travels, sparking his desire to write hit songs.
"My music comes from the heart, and I enjoy writing about what happens on a daily basis," Miz explains. "I have the swag that Hip Hop fans want from a rapper, but I bring them real music. I write R&B, rock, anything you can name, I do it. The same thing Drake is doing… I've been doing it. He was able to show the world that he can do R&B and Hip Hop together, but I can write rock, country music, whatever. My music is universal, with more of a Midwest flavor. I don't think people fully grasp the Midwest side of the music – it's some out-of-the-box type of stuff."
Miz understands that people want to be able to label and sort artists, however he'd like music fans to be open minded when it comes to his music. "People think that because we talk differently in the Midwest that we're 'country', but we are not country. We do the same things as everyone else, we just have our different ways of doing them – including our own slang and fashion. I definitely like to express that with my sound."
As the production on his new album progresses, Miz has some ideas of the direction he'd like to go. "My music is soulful," he asserts. "I have dancing songs, a song that might touch your heart, a song you might wanna ride to… all of my songs are like different. They speak to my age group and beyond. For my album Young & Famous, I'm working with producers Chris Rich and J.Skillz. The album coming along, I'm taking my time with it. Right now I'm also doing a mixtape with Atlanta's DJ Scream called 100% Certified."
All in all, Miz wants people to accept him for his talent and allow room for his growth as an artist. "Most people judge me off the way I look, and probably think I'm a pretty boy, but I've been through a lot of stuff in my life. I'm trying to be a better person than most people from my area. Most of my friends are dead or in jail. I just want people to know I'm here to stay, and I want to bring them music that they will want to listen to over and over again."
For interviews and press information, contact dove@tygereye.net