J the S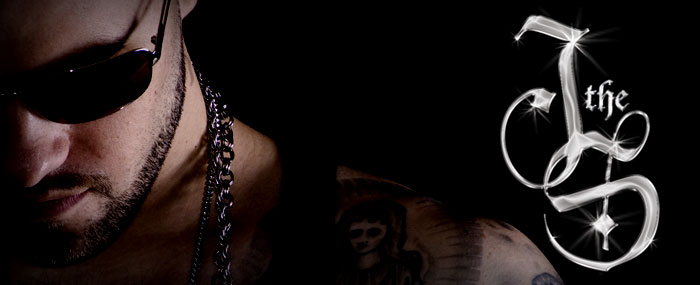 Website
Intro
My Will – prod by Raf Moses
Oil f/ Saigon & Rich Rivera – prod by MGI
Whatever You Need – prod by Reality
Anywhere f/ The Greater Good – prod by Special Blend
Automatic – prod by Stu Bangas
My People – prod by Guns N Butter
My Thing f/ Donny Goines & Emilio Rojas – prod by The Returners
Burnin' The Flag f/ Kool G Rap – prod by Stu Bangas
Another Round f/ B.o.B. – prod by Conquest
In n Out f/ Lord Touch – prod by Matty Trump
The Violence f/ Phinelia, BR, Amadeus The Stampede – prod by Matty Trump
Beat Dreams Freestyle
Self Control f/ Vietdom – prod by DJ Ings
These Tales – prod by Charlie G
Press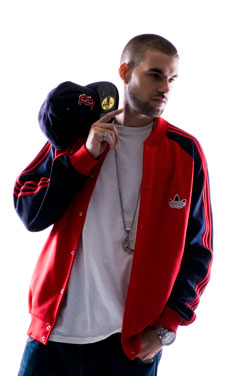 New times demand fresh tactics. So when Jake the Snake moved to New York in 2008 to pen his release When in Rome, he shed his skin and emerged from underground a tougher, more enlightened J the S. Now, with a buzzing video for "Another Round" featuring Atlantic Records' budding star B.o.B., a new street album My Will hosted by DJ Warrior & Mr. Peter Parker, and subsequent third album The Last Days coming in early 2009, J the S is determined to penetrate rap music's commercial consciousness.
Jake spent his first years in the West Indies, where his father hustled and both parents mingled with the popular musicians of the time. Domestic and economic situations changed for the family, so they relocated to Massachusetts. Throughout his youth, Jake was introduced to criminal elements on the street and at home. A volatile domestic situation and flawed role models inspired a notebook full of rhymes and dedication rarely seen in young artists.
Despite coming up in Boston behind underground icons such as Mr. Lif and Esoteric, J the S remained faithful to blacktop Hip Hop. As a result, he became a regular show opener for artists like Kool G Rap, AZ, Cormega, The Beatnuts, Boot Camp and Wu-Tang. To date, Snake has amassed a solid foundation. Before he could legally buy alcohol, he graduated from the local battle circuit and begun to script vicious narratives.
In just four years, J the S dropped two internationally distributed full-length albums and a pair of venomous mixtapes, landed singles on Rap Network, Rap Attack Lives and CMJ charts, and enjoyed rotation on more than 300 college radio stations including Boston's renown WERS, where he earned "Artist of the Month" honors in June 2007. Beyond his East Coast ethos, J the S is also marked by his experience as a middle school teacher and his socially progressive mission, which has landed him on bills alongside dead prez, Brand Nubian and KRS-One.
"I love and rep Boston, that's my home," J expresses, "but I also grew up in the West Indies, on the islands of Nevis and Montserrat, then around other parts of New England, so I feel lucky to have a little broader perspective on things. There is a lot of Hip Hop and urban music history in Boston, and a lot of variety to this day. I strive to walk my own path, and I feel proud as an artist coming out of Boston carving my own lane. Because I've lived other places, I've been able to travel through this music, and I try to make music for the world. I want to talk about issues that everyone can relate to."
On the strength of his 2006 album Strategy of the Crown, which featured guests including Ras Kass, Trife da God and Devin the Dude, J the S followed up with his DJ Vlad-hosted Year of the Snake Vol. 2. The sequel to his Peter Parker-hosted Vol. 1, the mixtape proved that he could rock consecutive projects with – or without – headliner associates. Featuring limited assists from Boston cronies such as Loose Notes and his own Greater Good crew, J the S gave fans enough original material to choke on until his next endeavor.
In March of 2008, J the S dropped the project When In Rome. Beyond cameos from the likes of Joell Ortiz, Skyzoo, Slaine and Ras Kass, the powerful street album introduced rap fans to an MC whose pilgrimage to Hip Hop's pinnacle was a long, disciplined and rewarding journey. The Joell Ortiz assisted single "Do You" peaked as #1 song nationwide on the two premiere college radio charts nationwide, Rap Attack Lives and Rap Network, aside from garnering commercial radio attention and mixtape love.
Despite the recent apathy of Hip Hop fans seeking that "missing" piece to the music, J the S feels confident that he delivers the right balance of what people want and what they need in the genre. "When people say 'something is missing', it's usually those who are bored with the state of music, or aren't getting what they want from the music at the time," he explains. "I have my personal opinions of what's missing from Hip Hop right now, so I try to bring those missing elements – but everybody wants different things. What I bring to the table is a mix of the story telling and picture painting, so you can visualize what I'm speaking on, so you can feel like you're right there with me. I bring a voice of pain, of intelligence, and of hunger to improve."
J's new project My Will is a street-friendly prelude to his upcoming full-length album The Last Days. Presented by DJ Warrior and Peter Parker, My Will features original production from the likes of MGI, Stu Bangas and Raf Moses, and impactful guest appearances from Kool G Rap, B.o.B., Donny Goines, Emilio Rojas and The Greater Good crew.
"My Will is a perfect transition for my album The Last Days, because there are a lot of messages that I have on this project that segue into the concept of my official album," asserts J. "I feel The Last Days is my best work to date, no question. When it hits, it's gonna be serious – but these are serious times, right?"
He might be an anomaly, but J the S is poised to be a factor in Hip Hop's return to form, while expanding his realm with new sounds. If he can pull it off in Boston, where pushing Golden Age street styles is less common than being a Republican, he can do it anywhere.
For interviews and press information, contact dove@tygereye.net