Jacki-O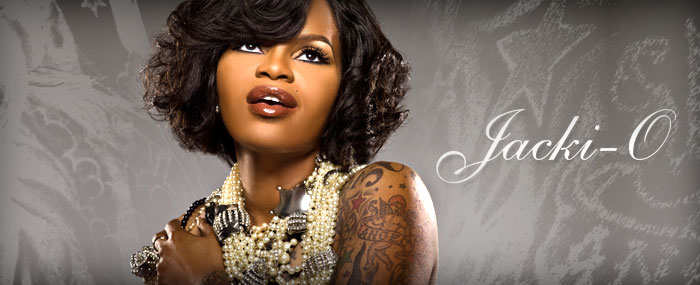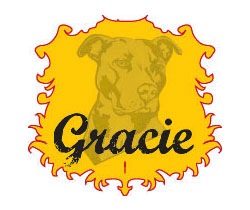 Websites
Audio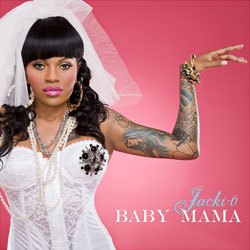 Skit
Picture Perfect – prod. by 2Saint/Deuce Productionz
Change Gone Come – prod. by Bangah
She Wanna Be a Strippa – prod. by Freedom
If I Had a Son – prod. by Freedom
Baby Mama – prod. by Bangah
On My Block – prod. by Tony Kelly
Fuk With Me – prod. by 2Saint/Deuce Productionz
Situations – prod. by Dean
I Got Yo Boyfriend – prod. by Bangah
F*ck Ni**a – prod. by Jacki-O
Take Me Higher – prod. by Jason Farmer
13 Turning Headz – prod. by Gotta Shine Productions
All songs written by Jacki-O, except "Fuk With Me" co-written by C-Murder, "Situations" co-written by Kevin, "Take My Higher" co-written by Kevin and Kymani Marley, "Turning Heads" co-written by Bright Eye
Press
Amidst the scores of Hip Hop starlets, independent recording artist Jacki-O is a bonafide standout – an emerging star who disarms her fans with lyrical dexterity, girl-power anthems and unapologetic sexuality. Jacki-O's sophomore solo album Lil Red Riding Hood will be released on February 24, 2009 on her own Jack Move Entertainment label, in association with Gracie Productions and EMI. The buzz single "Baby Mama" is already garnering attention from fans and critics, all eager to see Jacki's new direction in her career.
Jacki-O has also expanded upon her career as an author, with the new auto-biography Relentless currently in the works. Through the book, fans will be able to follow Jacki-O's life from her perspective; raw and uncut. Her aspirations for the project include developing her story into a film.
As a rapper, songwriter and author, Jacki-O is a multi-layed threat offering real and raw lyrics, a nimble delivery and seductive style. She exudes inner-strength, and her charming personality outweighs any urban stereotypes that may be put upon her. That powerful combination positions this temptress to challenge the female heavyweights in the industry.
Born Angela Kohn, Miami native Jacki-O first made a splash on the charts in 2003 with the club-friendly single "Nookie," a contagious hit that unabashedly explored the power of sexuality. The videos for "Nookie" and her follow-up "Fine" featuring The Ying Yang Twins received heavy rotation on BET's Uncut. Jacki-O hit the charts again with the Timbaland-produced "Slow Down," and her song "Sugar Walls" was featured in the film Beauty Shop starring Queen Latifah.
Jacki-O's debut album Poe Little Rich Girl was released by TVT Records in the Fall of 2004 with an impressive all-star cast of features and producers including Jazze Pha, Red Spyda, Ying Yang Twins, Timbaland, Trick Daddy, Ghostface Killah and Betty Wright.
Jacki-O's incredible story begins on the streets of Miami's notorious Liberty City, a tough 'hood that has delivered some of the Dirty South's rawest artists. Almost from the beginning, Jacki-O dreamed of something bigger than Liberty City, bigger than Miami. Her first memory of performing was in elementary school, where she glowed in the bright lights. It felt like home. The aspiring starlet appeared in school plays, wrote poetry and eventually put her words to music. By her high school years she was skipping class to participate in freestyle sessions in the hallways. She eventually left before graduation to pursue her music career, but as stardom eluded her, she went back and earned her G.E.D.
Despite her never-ending hustle, Jacki-O kept hope alive through her songwriting. "I was writing down my experiences and the stuff I saw going on in life," she explains. "I was doing other things, but I never stopped writing. I knew I wanted to make this happen, I just had to make the sacrifices and stay focused." Even without a deal, the streets knew the young MC was laying it down. She recorded a track for Trick Daddy's I'm A Thug album, but it got cut.
In 2000, Jacki-O hooked up with Miami-based indie label Poe Boy Entertainment. Around the same time, she began crafting her image, borrowing from the sophistication and glamour exuded by former first lady Jacqueline Onassis. "Jacqueline Onassis was married to the president but she was holding it down herself, doing her own thing," Jacki says. "She was this beautiful and strong and classy and her style was incomparable. I felt a connection to her."
The X-rated "Nookie" (the raw version is called "Pu**y"), blazed through Miami's underground scene before blowing up nationally in 2003, and the path to her 2004 debut album began. Jacki-O eventually left her deal with Poe Boy/TVT in 2005 to pursue solo endeavors, and launched her own company, Jackmove Entertainment. She enjoyed working with Remy Ma on a short-lived group project, and looks forward to working with Remy again upon her return to music.
While she sensualizes her persona, Jacki-O offers up enough musical diversity to defy all the labels. In 2008 she is ready to add another chapter to her life with her sophomore effort Lil Red Riding Hood. She Executive Produced the project along with fresh talent on her Jack Move Entertainment label, and is offering what she describes as "more of a universal feel."
"My song 'Ride' is one of my favorites on this album, because it has a crazy guitar solo on it," expresses Jacki, "but I'm equally excited about songs like 'Baby Mama' and 'Go to Work.'" While her buzz single "Baby Mama" gives way to some definitively adult content, Jacki-O is adamant that there is actually a lot more to the lyrics. "When I say 'baby mama' I affectionately use it as another slang for 'be your girl' – however it does also mean to actually have a kid. I can remember playing with dolls as a young girl, dreaming of the day that I would marry and have kids and I think most women have. It's nothing negative, it's just real life."
While Jacki-O has had her share of trials and tribulations, she is not moved by Hip Hop beef or people's attempts to categorize her as an artist. "I just think beef is a great marketing tool, and I want to thank all the other artists that have helped to keep my name out there. With my new music, I would like people to know that, despite my raunchy lyrics, I am real. I'm sincere about what I do, and regardless of what has been put out there about me, my talent will speak for itself."
For interviews and press information, contact dove@tygereye.net