Flat Fitty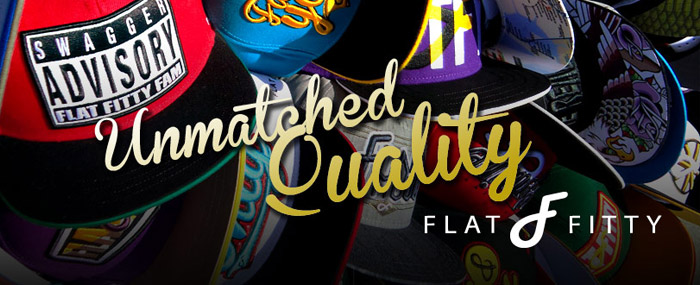 Website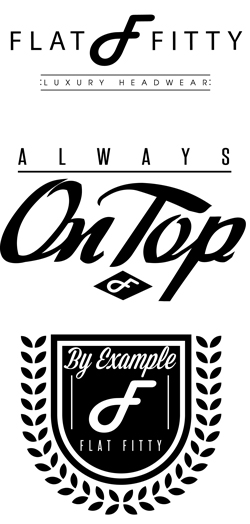 The Birth of Flat Fitty
Flat Fitty was born from the Lifestyle, Urban, Youth Culture and Action Sports Industry's need for the highest quality, no hassle headwear manufacturing. Over the last 8+ years, Flat Fitty has been helping our valued clients design, develop, produce, and deliver the highest quality headwear the industry has ever seen. Gone are the days of super high minimums, order favoritism, and missed shipping windows. Flat Fitty truly understands our industry?s needs, because, we live in it!
Flat Fitty's reputation for manufacturing and delivering exceptional on time headwear is well-known in the industry today. Our client list reads like a who's who of Lifestyle and Action Sports notables. These brands 100% rely on FF to meet their aggressive delivery dates, allowing them the confidence to accept time sensitive PO's from their retailers without worry. Most important, FF understands that trust, communication, quality, and respect are the foundation that a trusted supplier/client relationship is built upon.
What Distinguishes Flat Fitty?
What distinguishes Flat Fitty from other headwear manufacturers? Ask our 800+ clients in 80+ countries that have relied on Flat Fitty over the past 8 years. They will tell you simply, the LUXURY quality, the customer service, the communication, and high standard of attention to detail. We deliver the attention for detail that is normally reserved for artistic hand fabricated goods, not snapback and fitted caps.
Flat Fitty products are characterized by a kind of caring for details that most consider insignificant. Most of our brands don?t even notice the headstrong importance we place on those finite details but it is those exact details that separate Flat Fitty from all other Cap manufacturers.
In the 2000's headwear was over produced, bordered on boring. Caps were a mass-branded object rather than a fashion inspired piece. Kicks and denim were being designed to outrageous levels, but headwear had hit rock-bottom. Brands were looking at headwear only as incidentals. Flat Fitty has now changed the way brands look at headwear design. Caps needs to look perfect each and every time you place it on your head … now they can. It is rewarding that our clients distinguish Flat Fitty's advancements in shape, fabrics, and fit from our competitors.
Flat Fitty Innovation
Flat Fitty has placed all our efforts in innovation. Innovation means always using the highest quality materials during manufacturing. "Gorgeous," "Amazing," and "A work of art" are actual comments from our clients.
To get those responses, it is paramount to hand select the highest quality raw materials for bulk production. Lush imported fabrics, high value sewing and embroidery threads produced on authentic Japanese machines are what's missing from our competitor's arsenal. Using these materials is not as cost-effective as cutting corners.
Flat Fitty prides itself on immaculate 3D embroidery and the cleanest fabric penetrating screen prints. Each cap is meticulously hand-sewn by only the most qualified sewers. Every order is hand inspected during in-line sewing. Finished orders are inspected by trained Flat Fitty employed inspectors. Detailed photography of each quality inspection is available to our clients, another value Added Service from Flat Fitty. It is important that Flat Fitty achieves the highest quality cap, not saving the most money doing it.
For interviews, branding opportunities and press information, contact dove@tygereye.net