Illogic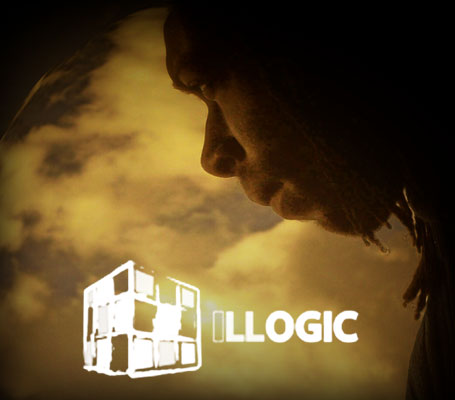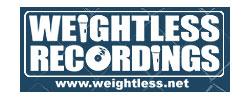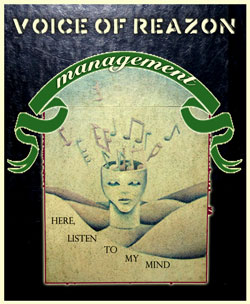 Website
Audio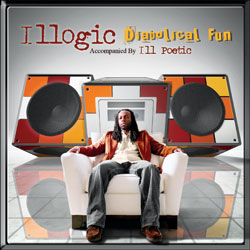 Diabolical Fun Tracklist
All songs produced by Ill Poetic
What's My Name?
Diabolical Fun
Violent Verbage
What Happened?
I Know You
Let's Go
Crash f/ Ill Poetic
Get Up Get Down
Now's the Time
Right Here
Feel the Beat
Walk Into the Sunset
Press: Interviews, Articles & Reviews
"Illogic is complicated" – a simple statement of fact realized and accepted by the enigmatic artist whose life and career is anything but 'simple'. Illogic stormed the scene in the early 2000's with his seminal releases: Unforeseen Shadows, Got Lyrics and Celestial Clockwork. Unexpectedly, while 2003 shaped up to be a Cinderella year (a solid nationwide fan base; growing industry buzz surrounding upcoming projects), Illogic made the difficult decision to step away from the limelight, instead focusing on his marriage and growing family.
Fast forward to 2009; Illogic returns hungrier than ever to release Diabolical Fun (Weightless Recordings) on March 24, this time along with producer Ill Poetic, known for The World is Ours, Budden/Portishead & NIN/Outkast mash-ups.
Combining Illogic's gift for one-of-a-kind wordplay and impeccable delivery with Ill Poetic's knack for soulfully intense tracks, Diabolical Fun will quickly remind fans of why they fell in love with Illogic in the first place and grab the attention of those who have never heard of him before. The recently released EP One Bar Left has been garnering a healthy buzz in the online community, and serves as an appetizer for what's to come.
Columbus, Ohio-based Illogic has always strived to take complex rhyme schemes and metaphoric storytelling to new levels of the art form. In 1999, the release of Unforeseen Shadows caught a ground swell of positive press and stellar reviews for Illogic and the then-indie upstart label Weightless Recordings. By the time 2003 rolled around, Illogic had released two other projects on Weightless Recordings – the Got Lyrics? EP (2001) and the long awaited full length follow up to Unforeseen, Celestial Clockwork (2003). Expectations for the new album were high, as fans had waited almost two additional years to see the release due to competing priorities at the label.
In Spring 2003, Illogic was named one of URB Magazine's "Next 100" artists to check for, along with the likes of Little Brother, a then-widely unknown Kanye West, and others who have since "blown up." When the album finally did release, early reviews were positive. However, Illogic's career abruptly halted with seemingly no explanation.
"Once Celestial Clockwork dropped, the ball was rolling," Illogic explains. "The album was well received along with my stage show. I was touring heavily with many prominent underground acts, yet on top of all of this I was married with two children and a third on the way. The toll that this took on my family life was immeasurable by any stretch of the imagination, because music and being on tour was my job. Leaving them seemed a necessity for the path that I felt was chosen for me. My only problem was that my entire life was out of balance and I had no idea… I was sleep walking in place. I was constantly dreaming, thinking I was progressing, and not realizing that I was stagnant. Until November 10, 2004; missing the birth of my third son was my wake-up call. I then knew it was time to slow down and get my priorities in order. I had to find myself for the first time."
After over four years without a major album release, a renewed sense of self, and a clear vision for the future, Illogic now more than ever seeks to shatter the glass ceiling of the underground and give the industry and masses what they so clearly need… a truly gifted emcee.
"The last few years have been some of my greatest," says Illogic. "I feel like I am ready to receive the blessings waiting for me as I share this gift that I have been given. I am truly focused and ready to give the people something to talk about…something to believe in. I think music…the way we hear music, and the way we hear artists, are completely changing now. Fans are looking for something real, something tangible, and something they can relate too. I believe that as a society we are getting tired of the fantasy world that music has been centered on as of late. All we want is the truth, and I believe I have a truth yet to be heard – because I am truly yet to be heard. I believe I have unfinished business to attend to. I know God is not done using me and I will fulfill my purpose."
Though out of the spotlight, Illogic continued to play spot dates periodically, recorded several compilations, EP's, and has two other completed full length projects waiting to be heard in addition to Diabolical Fun. With nearly a decade of experience under his belt, Illogic has shared stages with the likes of Wyclef Jean, Rakim, Casual, Atmosphere, Eyedea, Brother Ali, The Roots, Common, One Be Lo, Royce Da 5'9" and many other nationally recognized acts. If you have not had the pleasure of hearing material from him in the past, in the words of Spike Lee's classic School Daze: "WAKE UP"!
In a time when the music industry is slowly freeing itself from the shackles of one-hit wonders rhyming about their chains, rims and clothes, Illogic offers substance, word play and just plain…well…ill logic. Listen Closely!
"My previous works were denser, darker and in some ways depressing, because that is where I was in my life at that time and that is the music I needed to make for that time," Illogic expresses. "I'm at a different place in my life now and my music has to reflect that, so Diabolical Fun is brighter, a little more fun, and definitely more performance-geared. For once I know I'm ready for all that is ahead of me, and I am thankful for all that is behind me."
For interviews and press information, contact dove@tygereye.net