CallMeDrop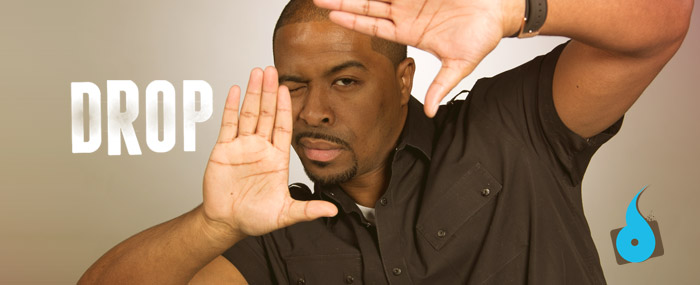 Website
Audio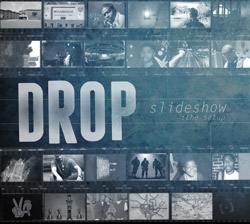 Press
When Brandon Johnson acquired the moniker "CallMeDrop," it was because of his ability to drop knowledge. The DMV native was known for off the cuff creativity in everyday conversation. Once that translated into his rhymes, there was no stopping the young rhyme spitter. As he readies his debut LP The Slideshow later this year, Drop is on a mission to change the face of Rap – one bar at a time.
As a child, Drop would pen poems and plays in his spare time. By the time he reached high school, his table and chest beats set the soundtrack for his friends to spit rhymes. He later partook in those cyphers and unearthed a diamond with his words. He carried his skills to talent shows and set in motion what would ultimately navigate his career in Hip Hop.
Following graduation, Drop linked up with four other musicians to form The Coalition. The short-lived collective groomed the young rapper for what would later come in his career. In 2007 he released his solo debut mixtape, The Day of the Sevens, which was met with favorable reviews from critics.
Still, Drop felt the need to finely tune his message to the world. It wasn't about swag or stuntin' like his contemporaries; Drop had a bigger goal in mind. However, while attending college, Drop saw the military as a necessary trajectory and enlisted for four years. Upon discharge he was ready to hit the ground running with his music.
He still created music while in the military, and those collections of thoughts and music led to his recent project Slideshow: The Setup, a work comprised of material from 2008-2011.
"This is a foundational mixtape based on music that I wrote years ago," he says. "But I think it's good to give listeners my background so that potential fans can learn about me as an artist and as a person as the music becomes more current."
The project includes songs like "Snapshot": three short stories set to music and resting on one solid theme. "Being in the military, I thought it was good to touch on young soldiers at war and their mental state as well a couple other topics that I've seen and heard a lot about over the years," he says. "It's thought provoking/reactionary music. We need that."
Getting those years out of his system, Drop is ready for what's next. "I want the listener to be able to put the music in and go on a journey with me and feel it in different ways," he explains.
By Spring, Drop will deliver Slideshow: The Walkthrough, serving as the precursor to The Slideshow LP arriving later this year. The Walkthrough will be the first glimpse into the next phase of Drop's artistry, full of strong imagery hugged by a body of music. Drop hopes to hit all corners of Hip-Hop, while melding other eras and genres into the mix. "I respect the history of music, and I look forward to creating my niche," he emphasizes.
His debut album will tie it all together: "The Slideshow LP will be an album that gives a real-life account of life, love and growth. The focus will be on quality bars, concepts and a consistent energy that I feel the industry is missing. It is a direct representation of why I was given the name 'Drop.' True Hip-Hop."
As CallMeDrop reintroduces himself to the world of music, he comes with a message, and it's one that's been missing in the current landscape of Rap.
"I'm a writer, a storyteller and I love music and creativity," he states. "My goal is to recreate the lane of expression in art without being boring or cliché."
Welcome to the revolution.
For interviews and press information, contact dove@tygereye.net