Dorrough Music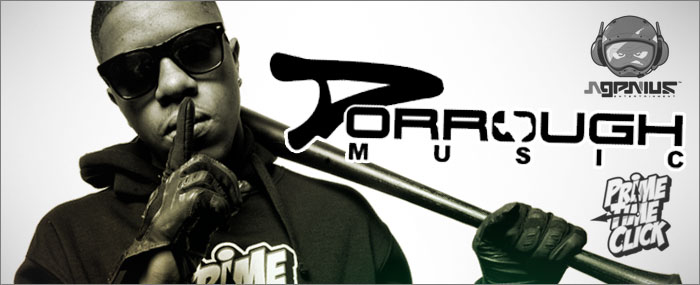 Dorrough Music may rep the Lone Star, but the platinum-selling Dallas rapper acknowledges all artists, producers, industry professionals and fans who have accented his growing success. It's only fitting, as the root of Texas is Tejas, which means "friends" in the Native American Caddo tribe's language. A hustler at heart, Dorrough travels endlessly to interact with people across the country, drawing them all into his enthusiasm for making good music.
On October 25, 2011, Dorrough Music will release Gangsta Grillz: Silent Assassin, his third contribution to the world-renowned DJ Drama series, and fifth official project in conjunction with NGenius and E1 Entertainment. Silent Assassin will feature Dorrough's current singles "Bounce Dat" and "Old School Nikes," with appearances from Chamillionaire, Yo Gotti, Gorilla Zoe, Diamond, Trae tha Truth and 2 Chainz.
Awaiting the release of Silent Assassin, Dorrough Music remixed his "Bounce Dat" single to create a lively NBA playoffs anthem for the Dallas Mavericks entitled "Dallas Mavs (Bounce Dat)." The song caught on quickly with Mavs fans nationwide, and NBC News in Dallas featured Dorrough discussing the track as the 2011 playoffs began in June.
From his early days growing up in Dallas to his college years at Prairie View A&M University, Dorrough aspired for greatness. He was a high school basketball star, and planned on continuing with his passion for the court until the music bug hit.
By the time he hit 22-years-old, Dorrough was celebrating the success of his first official single "Walk That Walk" and a deal with E1 Entertainment via DJ Merk's Houston-based NGenius Entertainment. The single hit both #12 on Billboard's Hot Rap Tracks and #28 on the Hot R&B/Hip Hop Songs charts in early 2009.
His second single "Ice Cream Paint Job" peaked at #5 on Rap, #10 on R&B/Hip Hop Songs and #27 on the Billboard Hot 100 chart, Dorrough Music's self-titled album was released in August 2009. In sync with the single's success, the album hit #2 on Rap, #6 on R&B/Hip Hop Songs and #36 on the Top 200 album chart. A powerhouse remix to the now platinum hit single was released soon after with Jim Jones, Soulja Boy, Jermaine Dupri, Rich Boy, Slim Thug and E-40, opening Dorrough's music up to a wider fan base.
Riding high on the success of "Ice Cream Paint Job," Dorrough was nominated for 'Best New Artist', 'Rap Song of the Year' and 'Video of the Year'. at the 2009 BET Hip Hop Awards, and performed on the nationally televised award show alongside Snoop Dogg, Jim Jones and Nipsey Hussle. He followed with an appearance at the 2010 ASCAP Awards, where he was honored with 'Song of the Year', and partnered with DJ Drama for Number 23 Gangsta Grillz in February 2010.
It wasn't long before Dorrough Music was receiving praise from critics and fans alike with his next hit "Get Big," the first single from his sophomore album of the same name. The remix featured Diddy, DJ Drama, Bun B, Yo Gotti, Maino, Diamond and Shawty Lo. The video, directed by Dr. Teeth, was put in rotation on both MTV2 and BET. Dorrough paired with Yo Gotti for the street-savvy track "Hood Chick Fetish," as his the Get Big album hit stores in September 2010.
To kick off 2011, Dorrough and Drama connected again in February for Gangsta Grills: Code Red, a collection of songs featuring members of NGenius Entertainment and Dorrough's own Prime Time Click. Now gearing up for Gangsta Grillz: Silent Assassin in September, Dorrough asserts that he is developing his sound in new ways.
"With Silent Assassin, I believe that people will be exposed to another side of me as an artist from this project – it's more lyrical, a little darker, and overall strong," he explains. "I think 'Preach' featuring 2 Chainz and Yo Gotti, 'HeadRocked' featuring Trae tha Truth, and my current single 'Old School Nikes' will be standouts for fans."
As 2011 progresses, Dorrough Music will begin expanding his company Prime Time Click, creating new ventures to showcase his talent and developing emerging artists. He will also embark upon a 10-city tour and listening sessions around the country with Espada Tequila, for whom he is an officially vested Brand Ambassador. Throughout all of his accomplishments, Dorrough continues to put quality first and foremost in both his music and relationships.
"I put a lot of hard work, time and personal effort into creating my music so my listeners can look forward to any and everything I put out," Dorrough explains. "I love what I do, and I'm blessed to be in the influential position that I am in. More importantly, I truly appreciate the fans and the motivation they give me."
For interviews and press information, contact dove@tygereye.net