DaCav5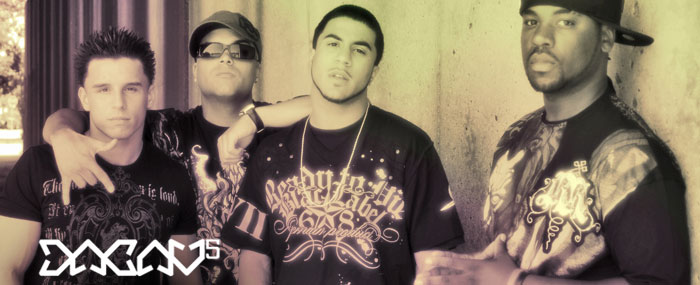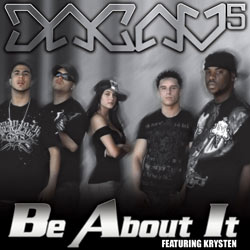 Website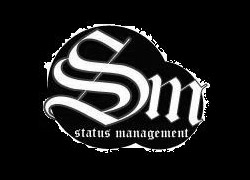 Press: Interviews, Articles & Reviews
What makes up a championship team? A strong army? A successful group? Bringing people together to create a winning combination is all about having a common vision and passion. In music, it's also about having creative synergy and a long-term plan of action.
The four members of DaCav5 come from different backgrounds and perspectives, yet they are able to mesh their talents into a unified sound that is already resonating in the clubs and on radio. Their current singles, the Hip Hop crossover "Be About It" is already catching a buzz, and DaCav5 is well on their way to hit status as they prepare for the release of their album Guilty Pleasure this Fall.
Over the Summer of '08, DaCav5 worked hand-in-hand with Status Management to maximize the potential of their single "The Runway." The song is currently available on iTunes worldwide, as well as on Napster, Amazon and Rhapsody. The group has garnered over three million plays via MySpace, and "The Runway" garnered rotation at Philadelphia's Q102 and on 15 mixshows nationally.
Additionally, group member Mikey P appeared in the hit MTV reality series From G's To Gents. The show was produced by Academy Award winner Jamie Foxx, and hosted by fashion afficianado Fonzworth Bentley.
All suburban South Jersey natives, B-Roc, Benofficial, Mike-EEE and Mikey P came together to form DaCav5 through an interesting series of events. Originally known as Da Cavalry, the crew was founded by B-Roc as a "hallway Hip Hop group." He discovered many talented artists at Medford, New Jersey's Lenape High School, but in the end it was 080 and Benofficial who became permanent members. The guys recorded music together and individually throughout the South New Jersey/Philadelphia area.
In 2005 they came fully together after graduating college, and they added Mikey P to the mix. Now DaCav5, they recorded their first project The Most Popular Group You Never Heard Of, and performed their song "Tetris" throughout the Mid-Atlantic and Southeast regions.
Even with love from local Top 40 radio, the title of 2006's "Philadelphia Idol" and a growing fanbase, DaCav5 was forced to split up as 080 moved on to honor his contractual obligation with the rock-rap group Thunderkatz. Mike-EEE came aboard, and the momentum was refreshed as they joined with Status Management to pursue their mission of success in 2007.
In the process of their growth, DaCav5 also added a new member to the group – their fans. "The name DaCav comes from The Calvary," explains B-Roc. "It takes a lot of different people for this movement to function. Me, Ben, Mikey P and Mike-eee are the core, but nothing happens without the DJ's, the fans, artists we work with, producers and everyone else that represents us and we knew we needed that from the gate. Our fans are the so called 'fifth element' that makes up Dacav5."
Each member of DaCav5 contributes a distinct lyrical and personal dynamic to the group, which has resulted in a breakthrough to fans of all genres. In pursuing their desire to produce quality music, DaCav5's name and likeness has elevated from a local buzz to a national movement. As they build their brand, the collective drive and determination that binds the group together shines through.
The vision of today's "super group" has gone haywire with groups being forced together through label A&R departments and reality TV shows. DaCav5's working relationship is completely organic, yet the look and vibe of the group rivals any popular band on the market.
"We are creating the belt curve instead of following it," explains B-Roc. "We've got four different guys, four different races, four different styles – which means the fans will have their own member that they can relate to. The good thing about it is that it works! We've got the whole pop layout visually…but we rap."
The music itself defies an easy description. Energetic Hip Hop infused with Rock, Dance and Pop with an instinctively catchy flow… that's just one way to look at it. The merging of their creative vantage points has given DaCav5 room for expansion as they explore each new sonic avenue.
In 2007, they released their indie project Change Of Plans, which featured a collaboration with City High's Robby Pardlo and spawned the songs "Suburbs" and "I Need A Freak," both of which garnered a huge buzz for DaCav5. They hope to build on that success with their upcoming album Guilty Pleasure, and their first singles "The Runway" and "Be About It" are just a sample of how diverse the album will be.
"When fans listen to our music, I want them to feel good and vibe to it," says Mikey P. "I want them to connect with what we are saying in the record. If we make a party song, then I want them to party; if we make a real song that connects with our individual backgrounds, then I want them to be able to grasp something from the song that they are able to relate to. Music is all about the way it makes you feel – so I hope it makes our fans feel good."
The incredible connection between DaCav5 and their fans is a major force in their success thus far. While the fellas flock to shows and show support, the ladies are loyally showing big love to the group. "People say that 99% of our fans wear high heels!" smiles Benofficial. "The joke's on the game though, because we love the ladies, and James Todd Smith made a prestigious career out of it. Honestly, I want the most diverse fan base you can imagine. We embrace all of our fans." Three years ago they created their own online reality show, DaCav TV, and have brought in new fans from around the world with their antics.
DaCav5 has opened for the likes of Nelly Furtado, The Pussycat Dolls, Alicia Keys, Rihanna, The Fray, Maroon 5, Sean Kingston, JoJo, Cassie, Chingy and many other major label artists in various genres over the past two years. Their persistence and likeability keeps promoters intrigued, although it is ultimately their ability to grab the audience, and sometimes outshine the headliner, that keeps them coming back.
Kyle Piasecki, CEO of Status Management, has been working with the group intently, and is a major player in their day to day success. Affectionately known as "Pi," Piasecki is dedicated to do whatever it takes to keep the momentum going.
"The group and I have a mutual respect for each other," Kyle says. "They have been running the Philadelphia Tri-state region and beyond for a few years now, and have become a very powerful movement. When I first ran across the group, I immediately said to myself, 'These guys are Superstars' – and ever since it has been my goal to see to it that the world knows their music and gets the pleasure of experiencing the DaCav5 movement."
The group attributes their chemistry to the combination of friendship, a sense of humor and positive attitudes at every turn. They carry a boy-next-door charm and exude innate sexiness, yet they focus on maintaining a realistic outlook when it comes to how they are received.
"We're just a group of guys from the 'burbs that like to kick it and have a good time," explains B-Roc. "Of course, a lot of rappers won't agree with our style of music, but at the end of the day it'll be easier to look ourselves in the mirror because we are staying true to ourselves, without trying to be something we're not. We're not trying to save Hip Hop or anything. We just want to give people something new."
For interviews and press information, contact dove@tygereye.net