Bake Up Boyz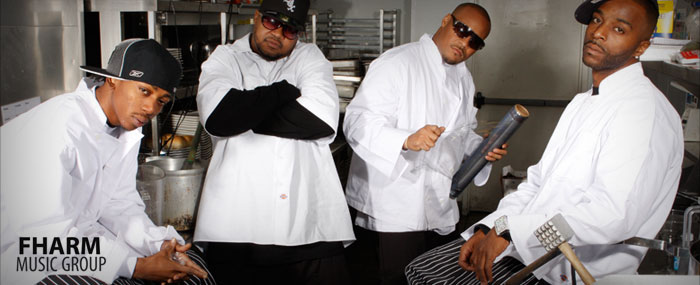 Website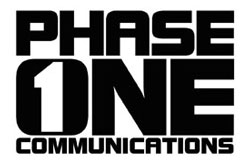 Fresh Out The Kitchen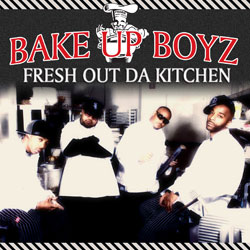 Get Low – prod. by 7:Thirty
Now I Can Do That f/ Jim Jones – prod. by Flawless, Young RJ & Craig Lane
Gucci's On My Feet f/ MC Breed – prod. by Flawless
Built For It – prod. by Flawless, Young RJ & Craig Lane
Like What – prod. by Flawless & Young RJ
Ain't No Sense In Y'all Hatin' – prod. by 7:Thirty
Sittin' On Somethin' – prod. by D.R.U.G.S., Young RJ, Craig Lane & Jeremy Seaton
Every Day – prod. by D.R.U.G.S., Young RJ, Craig Lane & Jeremy Seaton
Running My City – prod. by Flawless
One Of These Days f/ The Dramatics – prod. by Young RJ & Craig Lane
Fly Spots – prod. by Flawless
Court Session – prod. by Londell Williamson/Andell, Young RJ & Flawless
Middleman – prod. by Flawless & Young RJ
Chef J.R. – prod. by J'Seezie
The Cook Up – Still In Da Kitchen
Hosted by DJ Green Lantern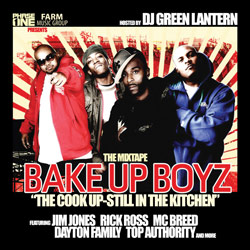 Press: Interviews, Articles, & Reviews
Interviews
Reviews
Straight out of Michigan emerges a second-generation rap family, The Bake Up Boyz. The group's line-up consists of four "Wolverine State" natives with an affinity for fortune, fame and flossy things: Dirt, Bub, Loot 75 and Young Jino. As they prepare for their Spring 2008 album release, Fresh Out Da Kitchen, (Fharm Music Group/Phase One), they recently released the single and video for "Now I Can Do That" featuring Jim Jones.
Fresh Out Da Kitchen is setting up to be a very well rounded album, with guest appearances thus far from the likes of Rick Ross, The Dramatics, Dwele and Jim Jones. This project will also mark the triumphant return of the legendary MC Breed to Hip Hop's forefront, as he appears on three songs on the album. Breed is also signed to Fharm Music Group, and has played a supportive role in the Bake Up Boyz' growth.
The inclusion of the classic soul group The Dramatics is an integral part of the album's vibe as well. Known for a slew of historic chart-topping hits including "Whatcha See Is Whatcha Get," "Me and Mrs. Jones" and "In The Rain," the Detroit-based group has contributed to the smash hits of rappers from Snoop Dogg to Ice Cube. It was only right for a true Michigan collaboration between Bake Up Boyz and The Dramatics. RJ of Barak Records, a long-time friend of Ron Banks and LJ of The Dramatics, linked everyone up for the track "One Of These Days," and the magic was undeniable.
Production credits on the album will be mostly attributed to up and coming producers that Bake Up Boyz have hand selected. "We pick the beat first, once a beat is played we hear somebody on it," explains Bub, who writes many of the hooks and choruses. "You could be playing me a nice song and I instantly hear Young Jeezy or India.Arie – it doesn't matter what type of music it is, I can hear it."
Although The Bake Up Boyz have been a group just under two years, the members have known each other for most of their lives. The whole situation and concept came together quite organically. "I was doing my solo record at first," explains Bub, "and Jino and Loot were already signed to my label Fharmacy Records. I hadn't done anything with them in two years, and basically I didn't want to leave them out just to do my solo, so I formed a group. I brought us all together and came up with the group – it's been Bake Up Boyz ever since. We have a special chemistry; we got a good recipe together. That's why they call us the Bake Up Boyz – we're all in the pot together. Everybody brings a different flavor. The name of the album is Fresh Out Da Kitchen, so really when we say kitchen it's the recording studio, and that's where we bake up our music at."
"Bake Up Boyz is a combination of good ghetto music, good street music, good reality music, ambitious people – family oriented and caring," adds Loot 75. "That's what's really gonna make us get to the top, because we care about each other. We've been around each other without anything so we're going to hang in there when we got something too."
Bake Up Boyz' manager Billion expresses heartfelt appreciation for their working relationship. "From a management standpoint I couldn't ask for a better group," explains Billion. "I have under-studied for some of the greatest managers out there – Paul [Rosenberg] with Shady, Coach who started Young Jeezy and E-Class with Rick Ross. It's a wonderful feeling to wake up everyday and know that I have a national group. Even before the deal, I knew that these guys had the potential. When I first got the call from Dirt, he said, "Billion, I need you to call Rick Ross and have him come to Atlanta." I called Rick Ross, he came down to Atlanta and the chemistry was crazy. MC Breed was there… the response from Rick Ross was monumental. He looked over and said, 'Is that MC Breed?' Rick Ross was open off that, and the song ['Ain't No Sense of Y'all Hatin'] came out crazy."
Dirt, a genuine boss and leader of the family with Master P, Donald Trump, and Bill Gates' influences, delegates authority while preserving the group's image with a stylish gangster strut. Known on the block as the Commander-in-Chief, Dirt has been running this dynasty since the early MC Breed days of the '90s. "I kept myself in the dark but now I want the lime light / Catch me in Louisiana, dog fight, ten bet or even at a dice game." Dirt, also known as "Tha Hustler" brings a "front-office-business" swagger to the group.
Bub, Chief Counsel or Consigliore of the clique, has the unassuming style that is often questioned but never confronted. While his poker face masks a "hustle-til-I-die" ego, his lyrics also give you a glimpse of his "poppin' tags" mentality, "I spent thirty on my watch just to make wrist glow." For Bub, image is everything: "No matter what you are pushing rocks, houses, cars, or whatever, if you can't look good doing it, what's the point?" Ladies love him and hustlers respect him.
Enter Loot 75 – Loot for his "gimmie-the-loot, stick 'em up" approach and 75, paying homage to his hometown off of Interstate 75. Though his addiction to the fast life and fearless disposition granted him a government sponsored vacation (early in life), this rehabilitated Romeo is all about the three H's: Hip-Hop, honies, and holding down the hood. "I be at the finest spots, shop at the flyest stores, got money in the bank, big houses with plenty floors / I'm all hood and raised in the gutter / Fly 'til I die, 75 in a fly coupe." If you don't want to fall victim, hide your lady and your loot when Loot 75 steps in the building!
Young Jino, is considered the bambino or nephew to the empire. His "in-your-face, I-think-you-got-me-confused" demeanor is present both in his lyrics and stage presence. Jino's style is versatile. He can spit like a thug from the derty-derty or flip it and rhyme like a west-side cat with NY ties. "Move up out the hood before the feds indict us / But I'm built for the time, immune to the cell / Rob you without a mask, try to undercut / Be staring down a black hole." He plays a lot, but not when it comes to his money.
Together, the Bake Up Boyz debut album will encompass the range of personalities with a montage of street anthems and club-friendly hits. "The group is a blessing for the streets, explains Young Jino. "We all say 'streets' – but the streets ain't nothin' but the world, because everybody is in the streets if you really look at it. From your snakes to your rats to the realest person out there, you'll find them all on the same block. Bake Up Boyz is that full feeling, it's like being right there in the hood listening to one of your friends tell you about what just happened. It's just like living, Bake Up Boyz is life of the streets."
For interviews and press information, contact dove@tygereye.net
"Now I Can Do That" f/ Jim Jones