Doll Phace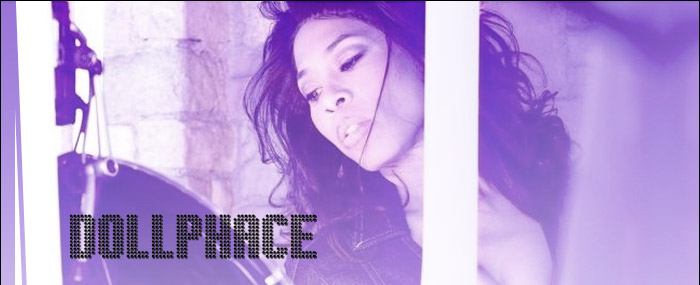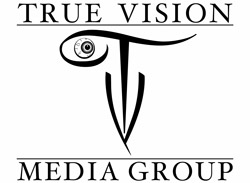 Website
Press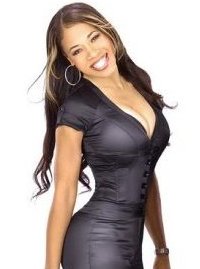 Artist and entrepreneur Doll Phace (aka Monica Floyd) has always possessed a passion for creating entertainment. Her invigorating spirit and engaging attitude are infused in her lively songwriting, which often revolves around relationships that any woman can relate to. Whether proudly claiming her independence in achieving success, or reliving a romantic rendezvous, Doll Phace takes us on a journey through her soul.
With the release of her new EP Get Used to This via her own True Vision Media Group (TVMG), Doll Phace asserts her captivating lifestyle through five strong tracks. With collaborative features from Snoop Dogg, E-40 and Baby Bash, the latter of which appears on the title track "Get Used to This," and co-production from Grinehouse (Keyshia Cole, Ashlee Simpson), Rhythum D (Snoop Dogg, Bone Thugs & Harmony, Eazy E), the EP is an experience in enjoyable, dance-friendly urban pop.
Currently thriving in Los Angeles, Doll Phace was born Monica Floyd in Baltimore, Maryland. When she made the cross-country trek as an aspiring artist, she brought a strong love for music and her fierce B-More perspective with her. Floyd garnered the sweet nickname Doll Phace from school friends, but make no mistake, this business-minded tigress is no stranger to the board room.
At just 14-years-old, Floyd began studies and became a track star at Baltimore Polytechnic Institute (Poly), one of the top engineering college-prep high schools in the United States, Floyd went on to attend Morgan State University and University of Maryland College Park. She left school to pursue music in California, but later earned her Bachelor of Arts degree in five different areas – electronic media management, cinema, television, radio and film – from Cal State University at Northridge.
Floyd is founder and CEO of TVMG, and is a talented producer, director, writer and entertainer. While carrying out her vision to inspire through the arts, Floyd has secured performance deals for other artists, and produced and directed music videos and films.
An accomplished leader, Floyd has established herself as a top negotiator and persuasive motivator in the hectic Los Angeles entertainment industry. She is fluent in French, Russian and Arabic, with networking skills that are second to none. Prior to launching TVMG, Floyd negotiated deals for high profile comedians, and successfully promoted and produced numerous comedy events.
Floyd also served as Executive Producer and Co-producer of the recently released film Mama I Want to Sing, which stars Lynn Whitfield, Ciara, Patti LaBelle, Ben Vereen, Hill Harper and Billy Zane. In 2007, Floyd took on the role as Executive Producer and Producer of Eddie Griffin's stand-up comedy DVD Freedom of Speech.
The ability to share passion in both business and music has consistently put Doll Phace in the midst of amazing life situations. As she prepares for the release of the Get Used to This EP, Doll Phace is confident that her positive outlook will expand horizons even more.
"Having a positive attitude is what I strive for, and I like being in that place," Doll Phace asserts. "My central focus is on happiness, maintaining relationships, and having a good spirit, within a good place. Just like the song says, 'get used to this'! I look forward to sharing my music, ideas and inspiration with as many people as possible."
For interviews and press information, contact dove@tygereye.net