DipSkate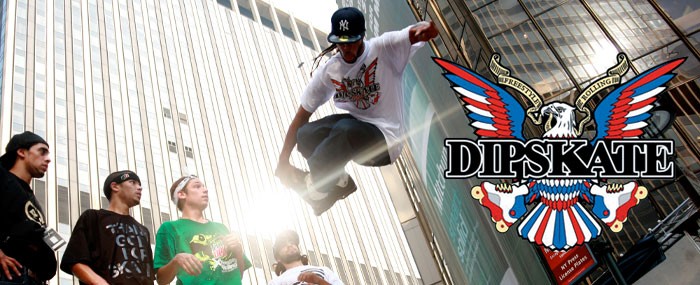 Website
Press: Interviews and Articles
Online Features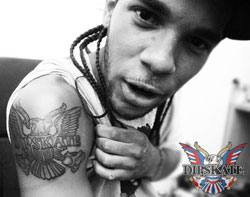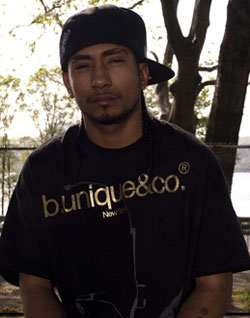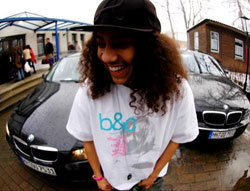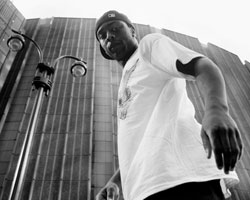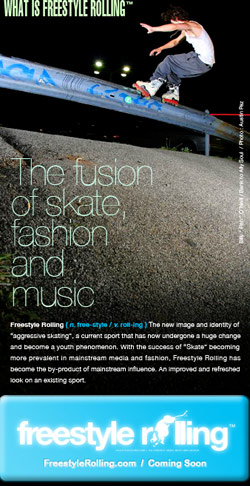 Founded in 2006, DipSkate has become one of today's most fascinating extreme sports crews. Members Ramelle Knight, Calvin Sayles, Julian Bah, John Stephens and Rachard Johnson are some of the most dynamic individuals in the world of aggressive rollerblading, delivering their own flavor of skating they have coined as Freestyle Rolling.
The team began as a three-man effort in 2006, when New York-based founders Ramelle Knight and Calvin Sayles brought in Atlanta skater Julian Bah to form a union. Knight and Sayles hired their manager Joseph Miles III, who in turn connected them with Dipset's Jim Jones to create the DipSkate brand. They recruited New York's John Stephens in early 2007, and sadly, after a victorious trip to a competition in Ohio in February 2007, Joseph passed away the following month.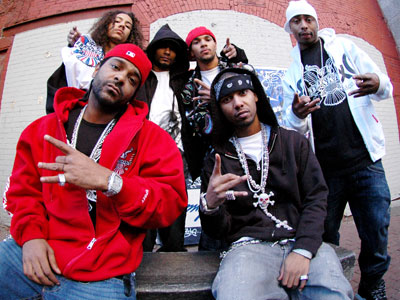 Ramelle, Calvin, Julian and John pressed on with publicity company Tygereye Entertainment on their side (also a connection made by Joseph Miles), and garnered formidable attention from both the Hip Hop and mainstream press. In early 2008 they joined forces with Los Angeles veteran Rachard Johnson, and are moving forward with even more perspective and fresh vision for the future.
Each skater brings an array of professional association to the team through various sponsorships. Ramelle Knight is a member of the Deshi skate team, Rachard Johnson represents USD, while Julian Bah is a well-recognized face for the Rollerblade brand and the Atlanta-based Crunk Energy Drink team.
In Summer 2007, Ramelle Knight, Julian Bah, John Stephens and Rachard Johnson traveled with b.unique on the Mountain Dew Freestyle Rolling Tour in association with the Ball4Real streetball tour. They skated for hundreds of people in over 30 cities, and brought new light to their movement with fans nationwide.
Since Spring 2007, DipSkate members have been featured in various forms of media, including BET's June '07 premiere of The 5ive and national magazines like Trace, The Source, Bombin', Right On!, Swet, The Ave, Skope, Urban Latino Swet and Beyond Race. They've also been featured on King-Mag.com, AllHipHop.com, HipHopDX.com, HipHopGame.com, RealTalkNY.net, Kidzworld.com, All Access DVD, Portland-based newspaper The Skanner and more. They have received equally positive attention outside of the United States, with feature articles in the U.K.'s Hip Hop Connection magazine, Germany's Juice, Canada's Urbanology and Australia's Rhyme & Reason.
As 2009 comes near, another tour is in the works, and the team members are venturing off into music, fashion and other businesses.
httpv://www.youtube.com/watch?v=utipRqbJcO0
httpv://www.youtube.com/watch?v=XhVM33Y0xrU
httpv://www.youtube.com/watch?v=y1mixsgDorI
For interviews and press information on DipSkate, email dove@tygereye.net